#ICYMI
In case you missed it.
What's NEW
for our AY2020 intake
The SUTD Community Grant,
a S$1,500 per academic term,
helps students who are not scholarship or financial aid recipients, to defray the costs of an SUTD education.
With our donors' generosity,
the SUTD Education Opportunity Grant (SEOG)
is further enhanced to provide greater financial support.
The SUTD Global Excellence Scholarship
supports your personal development,
including option for postgraduate studies.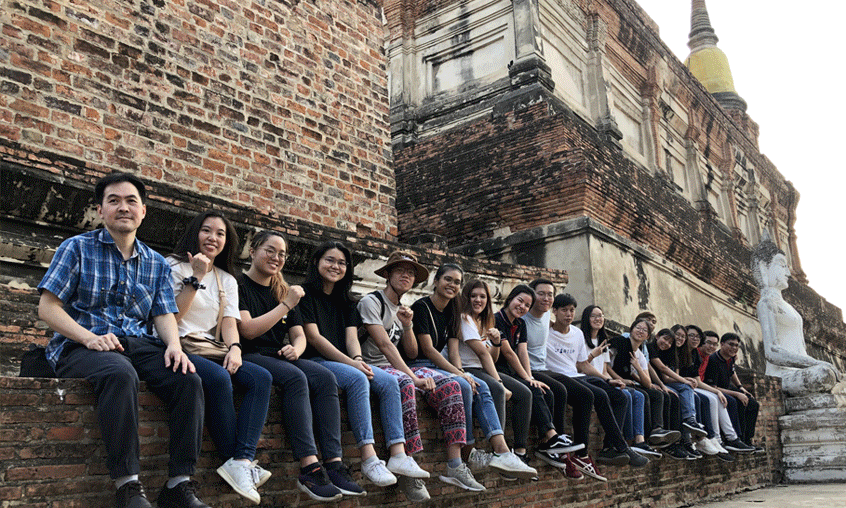 The Freshmore Asian Cross-curricular Trips (FACT)
let you gain global exposure within your first year at SUTD.
A world-first, our Design and Artificial Intelligence (DAI) degree programme focuses on harnessing AI for better design.
Be empowered to use AI-driven design innovation to transform the economy and improve our lives.
Undergraduate
Programmes
Pillar Showcase
Flip it
Read our undergraduate programme brochures to find out more
Watch it
Replay the LIVE talks and Q&A sessions which happened on 22 Feb.
Coffee Chat
with SUTD Chairman
Chat directly with our Admissions team!
Every Tuesday & Thursday. 3PM to 5PM.
Research@SUTD
Student research.
Undergraduate Research Opportunities Programme
Global Exchange
Overseas opportunities for 100% of our students.
Leverage the world as your classroom.
Look forward to cultural exchanges, design experiences, research exposure
and even launching a global start-up
with our summer programmes and exchanges.
FAB.lab
equipped to materialise your imaginations.
Deepen your Specialisation
An airport is a great example of an engineering system.
Did you know that ESD offers a focus track in aviation?
You can pursue a focus track if you enrol in any of our 3 engineering programmes.
Find out more.
Postgrad@SUTD
"I like the cosy environment here … a small campus provides more opportunities to learn, to know more people, and to have fun! "

"SUTD gives us the flexibility to adopt a cross-functional, outcome-based approach in designing our research"